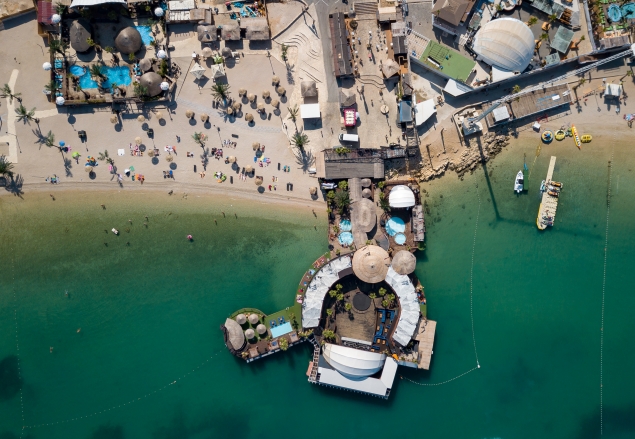 Zrće Beach is known as one of the top party destinations in Europe. Located near the town of Novalja on the island of Pag in Croatia, the beach is renowned for its lively atmosphere, vibrant nightlife, and music festivals that attract thousands of people from all over the world.
During the summer months, the beach transforms into a party hub with numerous clubs and bars lining its shores. The clubs operate day and night, offering visitors a range of music genres, from electronic dance music to hip-hop and more. Some of the most famous clubs include Aquarius, Noa Beach Club, Kalypso, and Papaya.
In addition to regular club nights, Zrće Beach is also home to several music festivals, including the Hideout Festival, Fresh Island Festival, and Sonus Festival. These festivals attract top international DJs and performers, making Zrće Beach a must-visit destination for music lovers.
The party scene at Zrće Beach is not just limited to the clubs and festivals. There are also boat parties, beach parties, and pool parties that take place throughout the day and night. These parties offer visitors a chance to mingle with other party-goers and enjoy the stunning views of the Adriatic Sea.
While the party scene at Zrće Beach can be wild and energetic, there are also options for those who prefer a more relaxed atmosphere. The beach offers several areas where visitors can soak up the sun and take a dip in the crystal-clear waters without the noise and crowds of the clubs.
Overall, Zrće Beach is a one-of-a-kind party destination that offers a unique blend of music, nightlife, and stunning scenery. Whether you're a music lover or just looking for a fun night out, Zrće Beach is definitely worth a visit.